About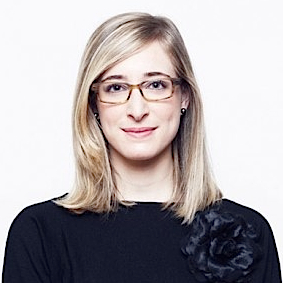 Abigail Jones is an award-winning journalist and New York Times bestselling author in New York City. She is a Senior Writer at Newsweek, where she writes features and profiles for the magazine. Her cover story, "Life After Eleven Years of Captivity, Rape and Torture: Michelle Knight's Story," won the 2016 Front Page Award for Best Magazine Interview from the Newswomen's Club of New York. Previously, she worked at the Forward, The Daily and The Atlantic, and freelanced widely.
Abigail co-authored the New York Times and #1 Boston Globe nonfiction bestseller "Restless Virgins: Love, Sex, and Survival in Prep School," now a Lifetime Original Movie. She was a 2014-2015 Ochberg Fellow in trauma journalism, and has received reporting fellowships through the Columbia University Age Boom Academy as well as News21. She is also on the editorial board of the Dartmouth Alumni Magazine, where she's a regular contributor.
Abigail has an M.A. in Arts and Culture Journalism from the Columbia Journalism School, an M.S. in Creative Writing from the University of Edinburgh, Scotland, and a B.A. in English from Dartmouth College. She graduated from Milton Academy.